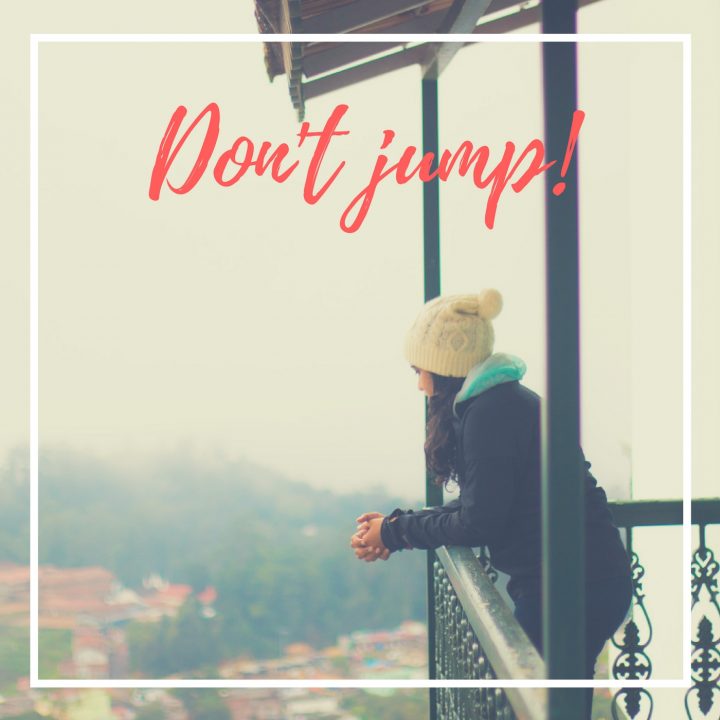 I joked about this in The Lesbian Sex Haiku Book (with Cats!) — and in The Toast post that prefaced the book — but A LOT of books, movies, and TV shows featuring queer characters die! There's even a hashtag: #BuryYourGays. (For more on this not-very-subtle phenomenon, read this.)
That said, there are SO MANY terrific lesbian-themed books where zero people are murdered or wind up in insane asylums or walk into the sea never to return because of the tragedy that is gayness, and you should read these books and then congratulate yourself for surviving so well.
A short list: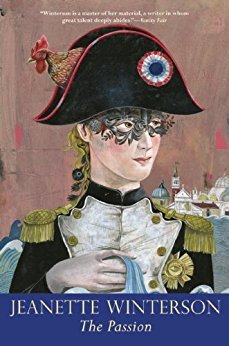 Most queer book lists will tell you to read Oranges Are Not the Only Fruit, which is also good and won awards and stuff and technically no one dies, but it's still a huge bummer and is basically about how shitty your life would be if evangelists adopted you. The Passion, on the other hand, is epic and romantic and involves magical realism and one of the winningest bisexual characters I've ever come across. Plus, Winterson is so aching in her poeticism you'll be underlining every other page. It's historical fiction with a queer twist.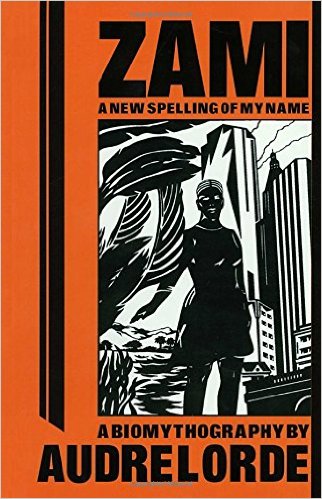 I always give this book to people as a gift because Audre Lorde is, like Winterson, a poet and even when she's describing shitty, racist situations in the 1950s, she does so in a way that leaves you ultimately hopeful and uplifted. Plus, this book has the best sex descriptions ever written — one involves a plantain! I won't spoil it for you… jk, I will spoil it:
We bought red delicious pippins, the size of french cashew apples. There were green plantains, which we half-peeled and then planted, fruit-deep, in each other's bodies until the petals of skin lay like tendrils of broad green fire upon the curly darkness between our upspread thighs. There were ripe red finger bananas, stubby and sweet, with which I parted your lips gently, to insert the peeled fruit into your grape-purple flower.

I held you, lay between your brown legs, slowly playing my tongue through your familiar forests, slowly licking and swallowing as the deep undulations and tidal motions of your strong body slowly mashed ripe banana into a beige cream that mixed with the juices of your electric flesh.

Our bodies met again, each surface touched with each other's flame, from the tips of our curled toes to our tongues, and locked into our own wild rhythms, we rode each other across the thundering space, dripped like light from the peak of each other's tongue. We were each of us both together. Then we were apart, and sweat sheened our bodies like sweet oil.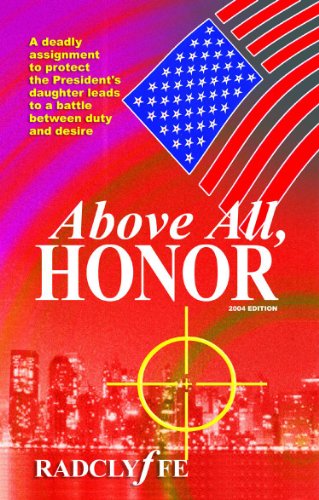 I found out about Radclyffe from the excellent documentary about romance novels, Love Between the Covers. I hadn't read romance since I was a teen but this lurid tale of a lesbian secret service agent and the president's daughter she is sworn to protect is top shelf. For all the sex in this, there's also so much restraint, which makes it all hotter, of course. It's also short and breezy and everyone comes in, like, two minutes. Voila!
Truth be told, this can be a bit slow to start and it takes a LONG TIME for the lovers to get it on, but Highsmith is a master of bringing you to a slow boil, and this is a satisfying, deft literary romance. Also now that it's a movie, you can picture Cate Blanchett as Carol and that's fun. Plus, not only does no one die, but the love interests actually end up together. HOW REMARKABLE AND UNCOMMON.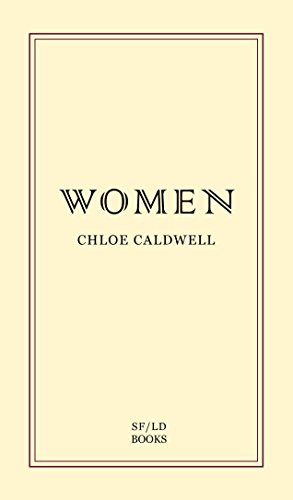 A short read (as novellas often are), Caldwell's Women touches on obsession, fascination, sex, and is "an urgent recall of heartbreak, of a stark identity in crisis." It's hot, it's funny (especially when she starts going on OkCupid dates), and this book is for anyone who's ever been confused about their sexuality, which is probably most of us. Plus, Lena Dunham loved it, so there's that.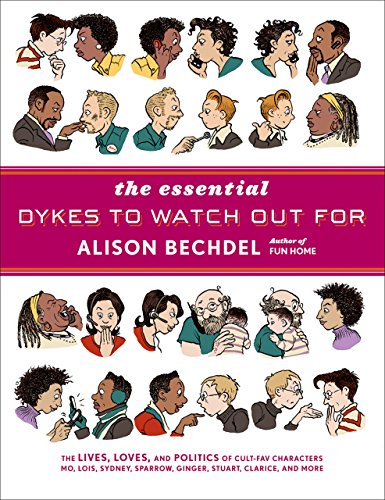 Fun Home, also by Bechdel, is similarly excellent, (and is a musical!) but technically her queer dad dies so I can't include it here! The Essential Dykes to Watch Out For is a massive collection of her syndicated comic, which is "an illustrated soap opera (Bechdel calls it 'half op-ed column and half endless serialized Victorian novel') of the lives, loves, and politics of a cast of characters, most of them lesbian, living in a midsize American city that may or may not be Minneapolis." It's sweet, it's salty, it's SUPER 90s and I mean that in the best way.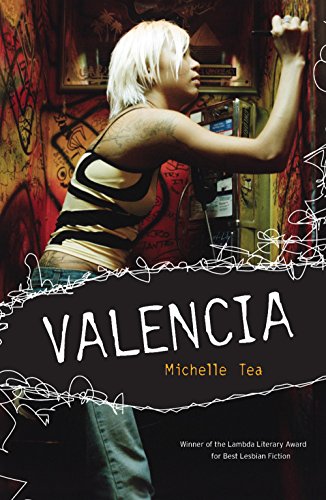 Speaking of soap-operatic, Valencia is a must-read for anyone new to being a lady-loving lady. Fast-paced, drug-and-drama filled with knife-wielding paramours and fisting scenes that will leave you LOLing and also turned on? Valencia seems to polarize people, but I love its frenetic energy and furious candor.
Also incredibly funny but a TAD too straight to include in this list is Yokohama Threeway by Beth Lisick. Her description of a regrettable threeway is amazing, as are all of the other essays in this slim book. (For her hilarious foray into attempted bisexuality while on a Sister Spit tour, read Everybody Into the Pool! It's so, so good.)
Okay, fine. Technically speaking, this is about a cat. But its owners are smart, hilarious queer women (Caroline wrote it, Wendy illustrated it) and this obsession with finding a cat is probably a metaphor for the state of our technologically overburdened and vacant (yet hopeful?) existences. The true story is cute, whimsical, and reaffirms one's faith in humanity.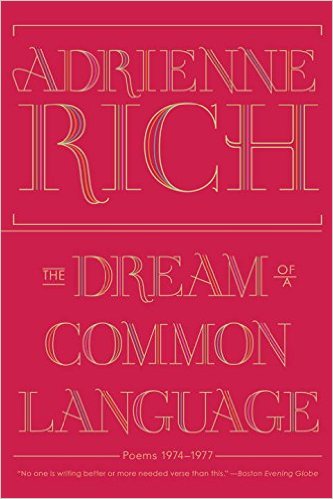 This is one of the most heartbreaking-in-a-good-way books of poetry ever written. You might remember it as the only book Cheryl Strayed didn't burn while hiking the PCT in Wild.
I'll let the Boston Evening Globe sum it up: "The Dream of a Common Language explores the contours of a woman's heart and mind in language for everybody ― language whose plainness, laughter, questions and nobility everyone can respond to. . . . No one is writing better or more needed verse than this."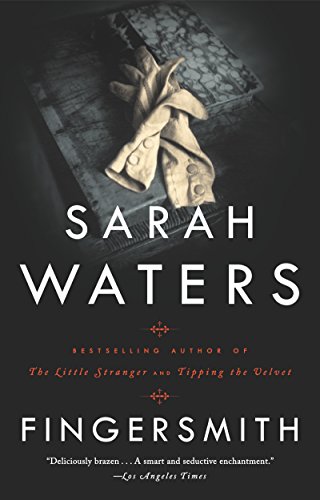 An engrossing tale of Victorian intrigue, Fingersmith is un-put-down-able. It's got asylum escapes, treachery upon treachery, pickpockets and con men and women, "stolen fortunes and girls made out to be mad," and, of course, a lesbian love story. Sarah Waters' other classic, Tipping the Velvet, is also fantastic, has a Victorian-era leather dildo scene, and an epic number of cunnilingus references. Oyster shuckers, anyone? But Fingersmith's story is so twisty and gripping and erotic that you don't even know what to do with yourself. What are any of us doing with ourselves?
Watch the Korean movie version if you want, but only so you can laugh at the absurd sex scenes involving tinkling bells and a plot point hinging on implied octopus rape. (It's not in the book.)
---
What are you favorite lesbian books where everyone lives?