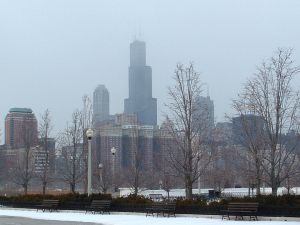 Got some link love on the Chicago Sun-Times today for my former dating column:
Things to do in Chicago when it's snowing…

# Reading. The Chicago Reader's annual fiction issue is online for your pleasure. For more inspiration, check out Jonathan Messinger's Books of 2009, or locally based sites like Bookslut and PopMatters.
# Sex. Heat things up in the bedroom with advice from our favorite sex columnist, Anna Pulley (aka Centerstage's former Carnal Consultant)
# Loafing. If you just want to sit and watch TV, that's fine, too. Visit The TV Paige for ideas…and buy tickets now for the B-Fest a full 24 hours of bad movies in Evanston. Of course, that's in a few weeks — hopefully, this storm will be over before then.
I think it's pretty fitting that I was placed between reading and loafing.
And now I will go back to doing those things.