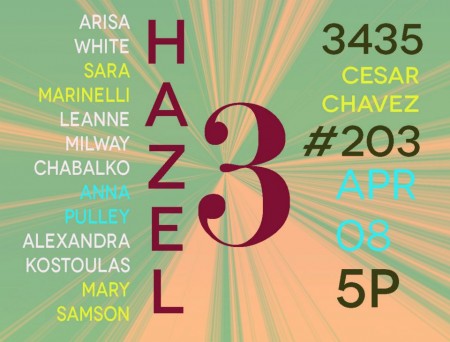 In case you missed it, here's a video of me reading terrible OkCupid messages at the Hazel 3 reading series and playing with my hair too much.
Want more? Follow It's Not Ok, OkCupid on Tumblr.
Big ups to Evan Karp of Quiet Lightning fame for being a kickass videographer at basically every lit event imaginable. He's like Spiderman. He always shows up at the right time. Also to Erica Eller, the series host, Rose Tully for selecting me to read without ever having met me, and my fellow fab females, Leanne Milway Chabalko, Sara Marinelli, Arisa White, Alexandra Kostoulas, and Mary Samson, whose videos/readings you can watch here.