In continuing my "weird things I see on my way to the bus" in Bernal Heights, I bring you: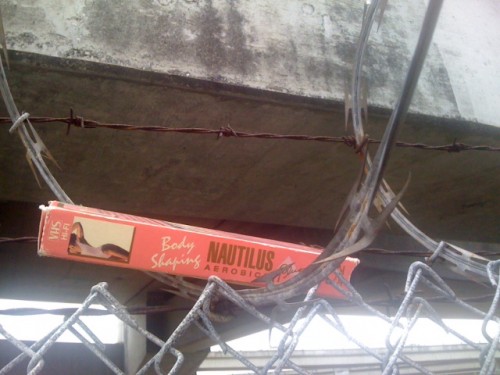 A Body Shaping Nautilus Aerobics VHS tape resting on a barbed wire fence.
Ooh, maybe this was the universe's way of responding to THIS.
Any guesses on what will be hanging from this fence next? Props for creativity and/or weirdness. If you're close, I'll write you a limerick.