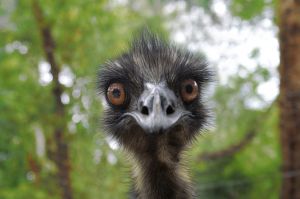 So apparently I have an inbox at AfterEllen that has had messages in it since last May that I was totally unaware of! Most of them were relationship questions, but one was a supernice letter from a woman I gave advice to in December. I wanted to share it with y'all.
Hi. I just wanted to say thanks for the incredibly beautiful column you wrote in response to my dilemma. I realized after reading it that there must be so many other compassionate, creative and like-minded people who I have not yet encountered. I am the kind of person that given a small amount of heartfelt encouragement, it can and does serve as an immense and ongoing impetus to achieve great things. The future suddenly looks much brighter.
Isn't that sweet? It warms this single gal's bitter heart. This is the question I answered for her.
Much light and love to all of you on this cold January evening.
xoxo,
Anna