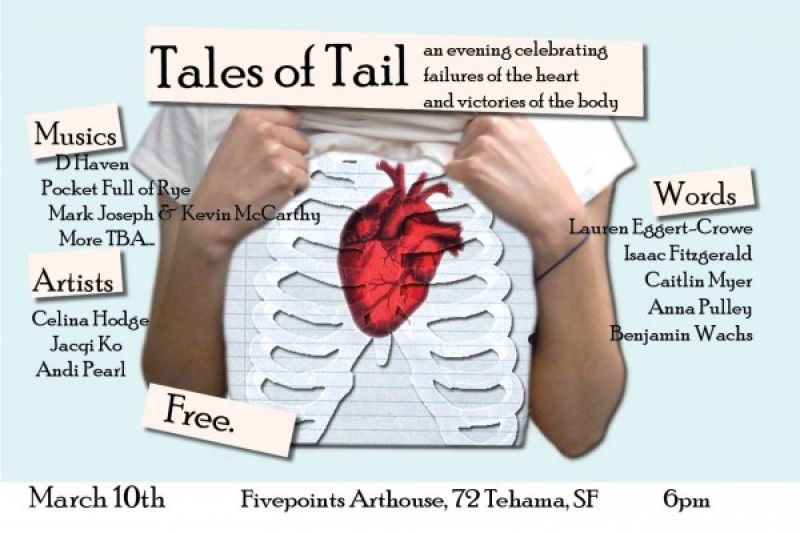 Bay Area Rockers!
Come watch me read embarrassing OkCupid messages in a flat, yet bewildered tone next Thursday, March 10th at Fivepoints Arthouse. Guest appearances by the ran-stone cowgirl dude, polyamorous-bear-my-children-and-do-my-data-entry dude, "check me out with the cops" dude, and many, many more.
Short description: Celebrate heartbreak and hook-ups with San Francisco's finest blend of talent – from songs of sorrow and woe to hilarious dramatic readings of awful OK Cupid messages, this night will entertain and enthrall even the most bitter and broken-hearted of the Bay. The evening includes music, readings and art…love, woe and sex.
Featuring: Pocket Full of Rye – D Haven – Kevin MacCarthy and Mark Joseph  – Isaac Fitzgerald – Caitlin Myer – Benjamin Wachs – Lauren Eggert-Crowe – Andi Pearl – Celina Hodge – Jacqi Ko
If you're into RSVPing for things, go here. It's FREE, and there'll be music and artsty and funny there. You come!
Also, that is totally my torso in the flyer.