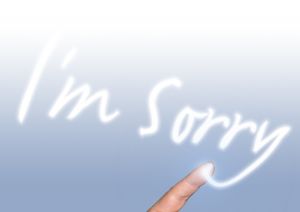 I got this idea from Glamour, the UK version, which is exactly like the American version except it's not "seduce a hot guy in ten minutes or less" it's "shag a hot bloke in ten kilometers or less, all while driving on the left side of the road" and I didn't think the subtle word shifts would be distracting but they actually kind of are. Like I'll read something about a crumpet and have to stop and google, is that a dinner roll or a prostitute? And snogging always makes me think of snot, which is not something you want to be thinking about when someone is about to make out with you. Even though that happens too and should you maybe say something? Especially if you're shorter than whoever you're kissing and are therefore the best authority on the floral bouquet of their nasal canal? When is Glamour going to write about that issue?
Anyway, they didn't go there. But they did ask "a bunch" of people, which I'm pretty sure means 4, to describe their sexual history in 100 words. And I thought, what a useful skill that I can apply to my current job search! Then I thought 100 words is kind of a lot and I bet I could probably sum mine up in 15:
I think it was good, but that may have just been the tequila.
Then I thought, Oh for Christ's sake, you didn't even remember to brush your teeth until 7pm last night and the only reason you know what day it is because your phone has that programmed and you are so lazy that it brings shame upon several Japanese families, but they're too nice to say anything outright so they just bow politely and continue their bukkake rituals as if you didn't exist. Then I watched Tila Tequila's video and she said something really powerful:
"People call me an attention whore … or whatever … but excuse me, I'm a grown a– woman and I'm confident in myself … I think a woman's body is a beautiful thing … that's why I'm a lesbian … I was born naked … anybody who is against that is gay and in denial."
And if you're not inspired by that then you're probably gay and in denial, which is why I broke down and decided to write my sexual history in 100 words, because being born naked is the opposite of wrong, I think.
Age 9: Sex = "humping"
16: Hello, Officer. We were just looking at the stars.
19-22: Boy, boy, girl….boy, grrl, boi, girl who is now a boy, girl, boy, girl. Sleeping with my friends and their girlfriends is such a good idea!
23: No degree in the world will help me conquer this glow-in-the-dark dildo.
24-25: Lost my orgasm. Thorough investigation ensues, involving several, well-stocked attendants. Became sex columnist. Became polyamorous. Fucking friends = not such a good idea, but you've still got a friend in me!
25-present: Found it! Ellie was hiding it in her yoga pants all this time.
Okay, so that's actually 101 words. But I think they are counting the ellipses as a word, which means it's really 100 words and Microsoft is just gay and in denial. I encourage you to write your own Sexual History in 100 Words, either in the comments or with a link back to your own blog. Let's start a collective sex timeline! It's more rewarding than commenting on your friend's Twitter page, I promise. Even if the update is about a really good burrito.