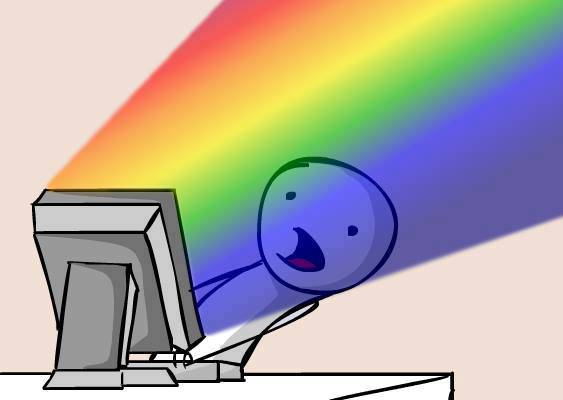 Antonin Scalia
"Naked impotence…
pretentious liberty…ask
the nearest hippie!"
Republican presidential candidates
This isn't over!
I won't stop until NOBODY
has ANY rights.
Canadians
Welcome, finally,
to the 21st-century,
America!
Those who compare everything to Hitler
Lesbians are
vegetarians. SO WAS
HITLER. Coincidence?
Caterers across the nation
GIVE ME ALL OF THE
MARZIPAN YOU HAVE IN STOCK,
DAMMIT! THEY'RE COMING!
Fox News
Hey look, Bristol
Palin is doing something
over here with babies!
Those who threatened to leave the country if gay marriage became legalized
Hmm, I guess Iran
isn't so bad? And I've heard
Uganda is…nice.
Solomon in the Bible
Marriage is between
one man and his 1,000
wives and concubines!
Your hippie mom
Love is love! I once
had spiritual intercourse
with a redwood!
Everyone else
*Breaks the internet
with outpouring of support
and hashtags* #LoveWins
*Inspired by this funny McSweeney's post.