unemployment
now browsing by tag
As I was deleting songs from iTunes, to further diminish my hipster street cred of Pitchfork-approved tunes to make way for as many Disney soundtracks as possible, I came across Le Tigre's "Deceptacon," which was a song I was singularly obsessed with for many months. How obsessed? Well, one time I took a four-hour road trip and only listened to that  song. It was Le Tigre, y'all! I was all, Women's Studies! </patriarchy>! Who took the bomp from the bomp a lomp a lomp? It was Kathleen Hanna, riot grrrrls! Also, I had recently become very gay.
While it took me several more years to get the hang of monogamy, when it comes to music, I am always enthralled with the ONE (song) at a time. To the point of breaking whatever tape/CD/hard drive where it resided.
Some of these obsessions have included Jewel's "Angel Standing By," (stop judging me!) Neutral Milk Hotel's "Oh Comely," Rilo Kiley's "Silver Lining," Regina Spektor's "Samson," Bob Dylan's "Subterranean Homesick Blues," and way more Evanescence songs than I would ever admit to listening to in public. Currently, it's "Under your spell" from the Buffy the Vampire Slayer musical. I know. But the song is about witches! In love!
Tangent: I never know what to say to people who ask me what kind of music I like. I can't tell the truth without then giving a speech about how pseudo-goth pop is really quite moving if you can just think of all the corpse references as "metaphors for life." I also can't lie about it because I'm a terrible liar. During jury duty last year, I accidentally said I was married and then tried to roll with it until they asked me what my husband's name was and I said "Eleanor." Another time, during my first and last guitar lesson, my teacher asked me what music I liked and I lied and said Pink Floyd for reasons that STILL aren't clear to me. We spent the next hour playing Pink Floyd songs that I had never heard of, nor knew at all how they were supposed to sound. The experience was similar to how I imagine karaoke in hell would be like.
Any shitty music lovers have advice on what to say to people when they ask you about your "taste"?
Anyway. Obsession can be really motivating. It can also be really destructive, as my ruined mix tapes and friendcestuousness have demonstrated. But I can't stop! It's like an OCD form of meditation. I have to keep listening and obsessing over things like music and people who might want to sleep with me if only I can be clever enough on Twitter and CSS tutorials and how to make a meal out of celery, prunes and salsa.
Obsession gives us something to look forward to, an especially inviting premise when one is unemployed. And while spending hours looking for a rice cooker on Craigslist isn't going to get me a job or anything (it's just an example!), it is something I can pursue and feel a sense of accomplishment about while I am looking for the ONE (job).
I will leave you with Kathleen Hanna, who said,
"I'm outta time
I'm outta fucking time
I'm a gasoline gut
with a vaseline mind
but wanna disco? Wanna see me disco?
Let me see you de-politicize my rhymes!"
Related:
A while ago, a friend tipped me off to Professionally Unattached, which sounds like a dating site but is actually a blog about being unemployed in San Francisco. One of the bloggers talks about having a plan b, a back-up plan in case the dream job you've applied for falls through. Of course, both of the bloggers are employed now, with seemingly kick-ass jobs, but once the slap of bitterness wore off, I found myself reading and enjoying several of their entries.
I've been unemployed technically since September, though I can't really count the month I spent traveling through Greece as time spent trying to find a job, so let's say November – making it about 3 months since I last received a paycheck. Personally and professionally, I've always been the kind of person to put all their eggs in one basket. I've never had a plan b because I didn't have to (insert lesbian joke here). I applied to one college. I had one job at the University of Arizona Press throughout college. After I graduated, I applied to AmeriCorps and was hired by them before moving to Chicago. When that ended, the first job I applied to was INCS, and while that did take several months to nail down, I was hired eventually and worked there for three years.
I don't discount the fact that I was probably incredibly lucky in acquiring these jobs so easily, but to say it's been a shock to be unemployed in San Francisco after three months of trying is a severe understatement. And it's starting to get to me.  I've sent almost 40 cover letters. I've offered myself to websites, marketing companies, nonprofits, sex toy stores and even a dog walking company (which was, sadly, the only interview I've managed to get thus far), part-time, full-time, freelance, inside, outside, cubicle and telecommute. I've had professional meetings with several great contacts that have amounted to nothing (although, at the risk of sounding ungrateful, I am scheduled to write copy for a jazz music festival at SOME point in the future). I have tried networking with everyone I know here, which is admittedly a rather small bunch, but still, I can barely get someone to return an email, let alone pay me to do anything. I've revised and re-designed my resume about 4 times now.
Some of this frustration, I will pin on the recession. To give you an idea of how bad it is, watch this video. The darker the color gets, the worse the unemployment is.
But supposedly, those with college degrees have the lowest unemployment numbers, at 4%. "There isn't an unemployment disaster for this demographic" says the employed writer of this article. To which I aim a hearty skyward pointing finger at them. A degree in Creative Writing is never something I've thought would give me an advantage in anything, except maybe at pretentious art parties. "Of course I'm a Derridian! Look at my cardigan – it's so absence of presence." Ellie, whose degree is in Theater, and I joke that our degrees are in lying and crying for credit, respectively. If you think your degree is embarrassing though, try being told that you're not qualified to walk dogs.
Throughout all my attempts at getting full-time employment, I have also been trying to freelance my writing. The problem with that though is increasingly, nobody wants to pay you for it. Or if they do pay, it's an embarrassingly low amount. One acquaintance of mine is writing for Associated Content, which pays, no exaggeration, $2 an article, plus an additional $1.50 once your article is viewed 1,000 times.  That is downright piracy. These huge companies are cashing in on the desperation and ignorance of people who don't believe their work has any value. I wouldn't even write them a f*ck off email for $2. Another pitfall of sites like Associated Content, Examiner, Demand Studios, etc. is they are cheapening the value of writing for everyone – writers, consumers, journalists, artists, web producers – so that no one is making any money but them. And it's forced people to write faster articles with little research, content or merit that will satisfy whatever buzz word people are searching for at the moment.
Now, if you'll excuse me, I'm going to enjoy the beautiful sunny weather of San Francisco, which is the one big perk of my unemployment, aside from researching freakish Twilight trends, before I go back to endlessly rewriting cover letters.
Related: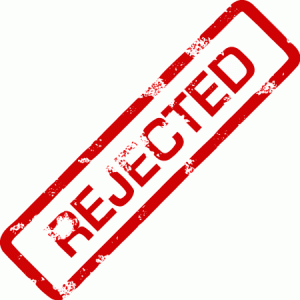 I wrote a freelance article on wedding fitness recently, which is almost more embarrassing than the fact that they (AOL) rejected it. "Contributing factors may include that it was passively written, or not well-researched." Such tips might be helpful if the sentences themselves WEREN'T WRITTEN IN A PASSIVE VOICE.
According to a handout from the University of North Carolina, a sure-fire formula for identifying the passive voice is: form of "to be" + past participle = passive voice
Breakdown:
[My article] was (form of 'to be') + passively written (past participle) = passive voice

This faux pas, of course, doesn't earn me any money, but it does lessen the blow of rejection, which occurred at the worst possible time – when my dad was direly ill in the hospital and our house unexpectedly flooded.
I'm tempted to post the wedding fitness article here, just for fun, and to see if maybe any readers could pinpoint what was wrong with it. But it's also tempting just to let it go. Thoughts? Does anyone want to read my tips on getting in shape for the Big Day?!
Searching for a reading chair on Craigslist has become something of a part-time job for me. Instead of monetary compensation, I am rewarded anew each day with posts like this:
Finally, someone else shares the dream of being able to read AND shoot things from the same location! But what if I want to shoot space aliens, you're no doubt wondering? How will I lure them close enough to my armed chair in order to annihilate them?!
Oh, that's a relief. But I'd really like any chair I own to have at least seven adjectives in its title, so that I may delight my friends with my "vintage retro principal military tanker desk metal chair seat." Preferably, it won't even actually be a chair.

Perfect!
Related: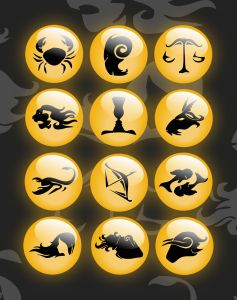 I applied to be a "funny horoscope writer" today, which required a sample horoscope for a Leo, which is funny because one of the first songs I ever wrote was called "horrorscope" and it was about being madly in love with a Leo. It had the words, "If you asked me / I'd say yes" in it. I guess that's not actually that funny. Maybe it would have been funnier if his actual name was Leo and a spatula was involved and the phrase, "When I'm around you, I flip" was worked in somehow. I don't write songs anymore, about spatulas or otherwise, but maybe I'll write horoscopes and my 16-year-old self will feel really validated. Here's your Leo horoscope, nonetheless:
When it comes to love, dear Leo, this month it might behoove you to take advice from fellow Leo Monica Lewinsky, who knew that if you want to get places quickly, sometimes the best place to start is on your knees. This may seem antithetical to your inflated sense of self-importance, but rest assured, the pay-off will be as liberating as finding a sock full of quarters. Though your life may be boring, you'd be wise not to fan any old flames, unless you want to end up beaten with said quarters. You'll find that you can't fix your relationships with charm alone. Sometimes you also need to fix them a drink. Your ambition will take you far, perhaps all the way to the Oval Office, but if it doesn't, at least your hair looks good.
Today I was offered a fake job doing "data-entry" by a fake company called Encore Media Solutions. If you google them, this is the first result that pops up:
I was suspicious immediately, considering I "got the job" without an interview and because they requested my checking account information. Also, a perk of doing 10-hrs a week of data-entry yields:
Annual Internships / Business trips to London and France branches
Clearly, this is the most lucrative data-entry job in the world! While a part of me is pissed at myself for applying to a money laundering mule job, (term lifted from bobbear) I'm also curious if there's anything I can do to prevent other people from falling for it. The ad was from Craigslist, and I doubt it's still up. Does anyone know of any actions I can take against "Encore Media Solutions" or the probably fake email address of miranda.berger@yahoo.com?
Anyone else been job spammed?

The plot of Twilight: New Moon, as told by LOLcats
Smile like you're dead inside
Boing Boing's Charitable Gift Giving Guide
Plush alligators with vaginas

Things I actually DID write/invent this week for Lunch.com, who did not hire me, but did compliment me on my "enthusiasm," which is just as good as money, right?
Singing the Praises of Glee
Fuggin' Awesome: A Review of Go Fug Yourself
YogaWorks: A Studio that Bends (the Rules)
Rockin' in the Treetops All Day Long: A Review of Twitter (title shamelessly stolen from Shana)
Related:
of course two days after my early retirement from writing, i get a job offer. wtf, universe!
details forthcumming, but it will be in the vein of sex/relationships (not, however, on jesus butt plugs or utah's obsession with online pornography…i think)
to celebrate, i've been listening to more kelly clarkson than is ironically acceptable and trying to catch up on the seemingly daily teacher sex scandals that keep popping up. come on, ladies – at least find someone with pubic hair! of course i can't say i never had a teacher fantasy while growing up – a few years after i graduated high school, i admitted to a former teacher (who is SO gay and who i actually ran into at a gay male club) of my crush that i had on him and he said "Oh, honey, I knew." both him and his boyfriend have the same first name, which seemed silly to me at the time but now i kind of like it. they're like a sports team – The Scotts. they're also both scottish, which is amazing on another level.
i never got crushes on teachers in college, except a smattering of TAs, possibly b/c the majority of them looked like academic versions of Gallagher or were old enough to reminisce about wooden nickels. yet the hotness of the teacher/student dynamic still pervades.
is that why i'm in love with a yoga teacher?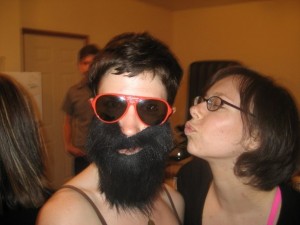 My little experiment as an Examiner is almost over and can be filed in the "lessons learned in 2009″ folder that I would make if I wasn't so bad at filing things and/or learning lessons. After a little over a month and 17 articles written, I'm still waiting to be paid an amount I am embarrassed to admit I am even fighting for. I perhaps foolishly like to think of myself as a "professional writer" in the sense that earning money is the sole reason for deeming someone professional and not, you know, respect, fulfillment, artistic expression, a W-2, etc (Ellie joked that once people start hating on you in the comments section is when you've really "made it" but I believe there is truth to this. The most page views and comments I received was for an "article" (in essence a summary with one or two sentences of my own words) about gay rights legislation.)
Since the shitty economy took away my Centerstage column, I've been forced to take the writing equivalent of working the deep fryer at McDonald's and now I'm questioning whether I should just stop completely, at least for a while. It's not like I don't have a REAL job, with retirement benefits and gun metal gray decor. The schedule is exhausting enough as it is, when one factors in longer nonprofit hours, getting up at 5:30am most days to do yoga so that the rest of the day is somewhat more bearable, trying to cook dinner every once in a while that doesn't come from a cardboard box, etc. Sometimes I can't muster the energy to watch a 42 minute episode of Buffy the Vampire Slayer after all of the day-to-day mundanities are accounted for. But all of these things seem like poor excuses for not writing. It's just that there must be a way to get paid without having to compromise one's integrity THAT much. I'm fine with a little compromising. For instance, I'll review an ice cream parlor for $15 knowing that I also have to $5 pay to sample the ice cream.
Recently, I had the pleasure of attending several workshops by Kino MacGregor, who continues to inspire and amaze me. One piece of advice she gave (and I realize this sounds SO yoga but whatever) is to go after what makes your heart open. Don't waste your time on activities you think you should be aspiring towards because you can't manufacture inspiration. It's either there or it isn't. And lately writing has felt more like a burden and less an inspiration. Which is perhaps the most depressing thing ever.
Here's hoping this is a phase, like "being straight" or being strangely enamored by pear-shaped tomatoes. We shall see.