sex stories
now browsing by tag
Valentine's Day is coming up, and I know this because of the dozens of marketing emails I've gotten recently, with long subject headings and lots of punctuation, such as, "Lesbian Authors' Reveal Sex Secrets to Married Men in New Book Available Today!" and "Exquisite Mouthwatering Food is The Key to the Ultimate in Romance and Relationships!" Even though lesbians aren't allowed to get married in most states, that doesn't mean we don't want to help! And to the second one, Using a Really Awesome Thesaurus Still Won't Make Your Stupid Ridiculous Cookbook Any More Interesting.
None of these emails have yet to compete with HottieGram, however. HottieGram is a personalized Valentine's Day video that you send to your boyfriend/baby daddy/prison pen pal. Since I can't seem to describe it without laughing/vomiting, I'll let the video speak for itself. (Warning: NSFW)
Yes. I'm going to "reward" my boyfriend for making reservations? That's like rewarding someone for turning the oven on correctly. And yes, I'm going to pay a Playboy model to take her shirt off IN A VIDEO. Like there's a shortage of boobs on the internet. I looked, honey! I couldn't find boobs ANYWHERE on the internet, so I bought this for you instead.
Let's reverse the sexes, just for a moment and pretend that for Valentine's Day, your boyfriend gave you a link to a short film composed of talking penises that mentioned your name. Would that make you want to "get some" tonight? Because that's just as ridiculous as the premise of a HottieGram.
Like Cosmo's suggestion of making a ponytail with your dirty thong to "drive him wild," HottieGram is predicated on the notion that you alone are not sexxxy enough, and must rely on professional boob-showers and underwear gymnastics if you expect to get anywhere in your relationships. Oh, and don't forget the Exquisite Mouthwatering Food either.
From Jezebel: Scott James of the New York Times reports that 50% of the 556 male couples in a San Francisco State University study "have sex outside their relationships, with the knowledge and approval of their partners."
Quote of the day:
…part of the fight for gay marriage involves convincing conservatives that gay unions are really just like "traditional" ones, and the notion that many gay couples don't consider extramarital sex cheating might freak out the sort of people who think gay marriage might lead directly to people marrying dogs and light fixtures.
Read the rest at the link above.
The exercise-by-hand-job trend lives! This time the hilarity comes from Easy Curves, where a woman in a white lab coat tells us how "university research" has proven that you CAN get huge boobs if you'd only stroke this light saber for five minutes a day!
The weirdest part of this video, if such a thing can be differentiated, is how their boobs look like animatronic puppets moving on their own free will, as if any moment they might decide to shoot up into your neck or something like those traumatizing, head-removing things in Labyrinth.
A dating site called Beautiful People, where current members rate your attractiveness to determine whether you're allowed to join, recently purged 5,000 members for supposedly gaining weight over the holidays.
"Every year we see that some of our members from Western cultures eat and drink to excess over the holidays, and clearly their looks suffer," George Hodge, managing director, said in a statement. "The U.S.A. has been grossly over-indulging since Thanksgiving. It's no wonder that so many members have been expelled from the network. We hope they will be back after shedding the festive pounds."
Before I get into the blatant ridiculousness of this website, first let me address the improbability that people are updating their ELITIST dating profiles with unflattering pictures of themselves eating a ham hock or whatever. That just doesn't make sense, which leads me to believe the whole thing is a publicity stunt, aimed at getting people to look at and join the site.
Further evidence: I went to the site to try to view these supposedly beautiful people, but instead received this message:
The huge media coverage is currently generating so much traffic on our servers that we have had to limit some users from using the site. We are sorry for the inconvenience.
Inconvenient indeed. If that's not compelling enough, here's a great, formulaic "controversial" quote from the site's founder: "Letting fatties roam the site is a direct threat to our business model." Why, Kanye West! How your poetry has improved since the MTV Video Music Awards.
I would be rather amazed if the site had 5,000 people to purge in the first place. Since I can't know for sure, I guess I'll just let my fattie imagination roam.
Men's Fitness has an ingenious guide for making a woman orgasm, or as they call it, "giving her the big one," which is, essentially, to make her do it herself.

Encourage Her to Touch—Herself
"Take her hand and gently guide it to her clitoris. Clitoral stimulation during sex will significantly boost most women's chances of reaching an orgasm."
Way to delegate, Men's Fitness. Although, if you really want her to orgasm, simply give her a vibrator and go watch ESPN. It's win win.
Related:
People who live in Chicago, tomorrow is the International Day to End Violence Against Sex Workers (December 17th) and the Sex Workers Outreach Project is hosting an event:
We look forward to seeing everyone at tomorrow night's International Day to End Violence Against Sex Workers Event at barbara&barbara gallery starting at 6:30pm. Speakers will begin at 7:30pm and the candlelight vigil will begin around 8:45pm. everyone is welcome and encouraged to get up and speak or read a passage appropriate for the theme of the event.

During the daytime, several members of SWOP-Chicago will be hitting the streets of Chicago with red umbrellas to educate the public about IDTEVASW. If you would like to be part of this action, groups are meeting at Harold Washington library, 400 S. State St. starting at 11AM. Please joins us! For more info about the street action, please email sexworkchicago@gmail.com today or call our hotline at (312) 252-3880.
Also, if anyone knows events going on in the Bay Area, let me know.
Did you know there's a Literary Review award for Bad Sex in Fiction, with like a ceremony and everything? I didn't, but I am proud to report that America WINS again! American author Jonathan Littell's book, The Kindly Ones, took the prize this year, with such sparkling prose as this:
…Littell draws a comparison between a woman's genitalia and "a Gorgon's head … a motionless Cyclops whose single eye never blinks."

"If only I could still get hard, I thought," the winning passage continues, "I could use my prick like a stake hardened in the fire, and blind this Polyphemus who made me Nobody. But my cock remained inert, I seemed turned to stone."
and this:
"I came suddenly, a jolt that emptied my head like a spoon scraping the inside of a soft-boiled egg"
The award was set up to "draw attention to the crude, tasteless, often perfunctory use of redundant passages of sexual description in the modern novel, and to discourage it." Littell "beat off" the "stiff competition" (those are The Guardian's words, not mine) of Nick Cave, Philip Roth, John Banville and Paul Theroux for the prize, though he is not attending the ceremony.
I wonder if any of the winners actually attend this ceremony. And what do you win? Writing lessons? Clit Notes on "unacceptable analogies for genitalia"? Cause I'd like to write that pamphlet.
Related: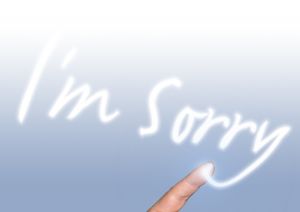 I got this idea from Glamour, the UK version, which is exactly like the American version except it's not "seduce a hot guy in ten minutes or less" it's "shag a hot bloke in ten kilometers or less, all while driving on the left side of the road" and I didn't think the subtle word shifts would be distracting but they actually kind of are. Like I'll read something about a crumpet and have to stop and google, is that a dinner roll or a prostitute? And snogging always makes me think of snot, which is not something you want to be thinking about when someone is about to make out with you. Even though that happens too and should you maybe say something? Especially if you're shorter than whoever you're kissing and are therefore the best authority on the floral bouquet of their nasal canal? When is Glamour going to write about that issue?
Anyway, they didn't go there. But they did ask "a bunch" of people, which I'm pretty sure means 4, to describe their sexual history in 100 words. And I thought, what a useful skill that I can apply to my current job search! Then I thought 100 words is kind of a lot and I bet I could probably sum mine up in 15:
I think it was good, but that may have just been the tequila.
Then I thought, Oh for Christ's sake, you didn't even remember to brush your teeth until 7pm last night and the only reason you know what day it is because your phone has that programmed and you are so lazy that it brings shame upon several Japanese families, but they're too nice to say anything outright so they just bow politely and continue their bukkake rituals as if you didn't exist. Then I watched Tila Tequila's video and she said something really powerful:
"People call me an attention whore … or whatever … but excuse me, I'm a grown a– woman and I'm confident in myself … I think a woman's body is a beautiful thing … that's why I'm a lesbian … I was born naked … anybody who is against that is gay and in denial."
And if you're not inspired by that then you're probably gay and in denial, which is why I broke down and decided to write my sexual history in 100 words, because being born naked is the opposite of wrong, I think.
Age 9: Sex = "humping"
16: Hello, Officer. We were just looking at the stars.
19-22: Boy, boy, girl….boy, grrl, boi, girl who is now a boy, girl, boy, girl. Sleeping with my friends and their girlfriends is such a good idea!
23: No degree in the world will help me conquer this glow-in-the-dark dildo.
24-25: Lost my orgasm. Thorough investigation ensues, involving several, well-stocked attendants. Became sex columnist. Became polyamorous. Fucking friends = not such a good idea, but you've still got a friend in me!
25-present: Found it! Ellie was hiding it in her yoga pants all this time.
Okay, so that's actually 101 words. But I think they are counting the ellipses as a word, which means it's really 100 words and Microsoft is just gay and in denial. I encourage you to write your own Sexual History in 100 Words, either in the comments or with a link back to your own blog. Let's start a collective sex timeline! It's more rewarding than commenting on your friend's Twitter page, I promise. Even if the update is about a really good burrito.

On gayin' it up at a Christian wedding and humorous ways that my girlfriend and I have been propositioned.
My favorite remains, "I used to be a woman!"
Get your Freakend on: speed dating, white parties, bingo and more
You may have missed the chance to break the world record for most people showering in one place at Six Flags yesterday, but there are still plenty of opportunities to get wet in the coming days and not just because it's supposed to rain.As I mentioned yesterday, Naked Girls Reading…
The right to bare arms: Don't miss Naked Girls Reading
Fourth of July may be over, but the real fireworks are just getting started. Naked Girls Reading is back and they're backing that ass up this time with a Freedom of Choice themed reading at Studio L'amour (939 W Randolph)
Rethinking sex education, Oprah style
Whenever I think about groups promoting sex education, churches are pretty much the last thing that comes to mind (second only to the Anarchist Jugglers Union), but as the latest issue of O Magazine reports, churches are playing an integral role in the rising trend of adult sex education.
Wednesgay News: Tila Tequila, drag queen crimes and a call to arms from Dan Savage
Alexia Alejada-Ruiz alerted us to recent news from gay rights pioneer, Tila Tequila, who claimed she was responsible for legalizing same-sex marriage in California. She is now writing letters to Obama on Don't Ask Don't Tell, with the inspiring slogan, "Discrimination is so 2000 and Late!" Other News:…

Sextra, Sextra! News you can use
Did you know it's National Nude Recreation Week? If not, it bares reminding (ba dum ching)Other news:…
Has the recession revived dating or made us more desperate?
We've been in a recession for 18 months now (Man, that seems like a long time) and pretty much every sector has been hit – even the porn industry asked for a federal bailout – but those in the dating biz have seen a recent boom. According to yesterday's…
Can't bi me love: Why won't he sleep with me?
So I met this guy about a month ago, and we dig each other. He's not looking for a relationship, and I'm not going to waste my energy trying to make him, so we're basically in the "friends with benefits" stage. The "benefits", however, only go so far. We've had…