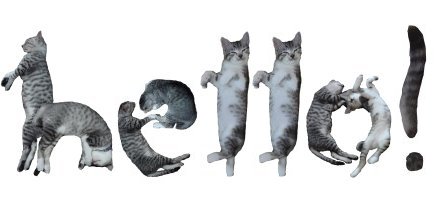 Hi, four of you who are still reading this blog!
I've been remiss. Or rather, I've been busy writing to sustain my Nutella habit and haven't had time to write for "funsies," unless you count my journal, which is honestly just a list of food I've consumed because I'm dealing with a terrible eczema outbreak, which you didn't really need to know about and now you do and that is on my hands as well!
But I am writing weekly-ish newsletters that are also personal but not in a gross way (though probably a little gross, actually) and you should subscribe. Here's an archive of a few of them to prove that they don't mention any skin diseases:
If that doesn't do it for you, there's always Cat Font Generator.