Video: Fifty Shades of Yay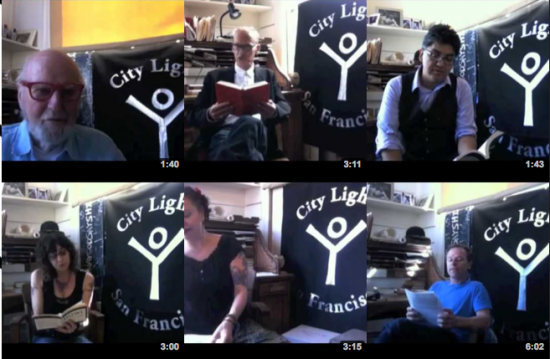 It's Banned Books week, motherfuckers! City Lights bookstore decided to celebrate by having local authors read from their favorite banned books. See the guy in the top right corner? That's Sherman Alexie! Other writers included Michelle Tea, Stephen Elliott, and … me!
I opted not to read a classic, like Huck Finn or Are You There God? It's Me, Margaret, instead choosing a book that, despite its popularity, seems to need a lot of defending. That book is Fifty Shades of Grey by E.L. James, which was banned in libraries in three states this spring. Say what you will about the terrible writing, the prolific "Oh jeez's" during the sex scenes, or the blatantly unfeminist messaging — I would probably agree with you. But I support people's rights to read as much trashy erotica as they want. So please enjoy my (slightly long) video, which involves period sex. Oh jeez!