I can die now.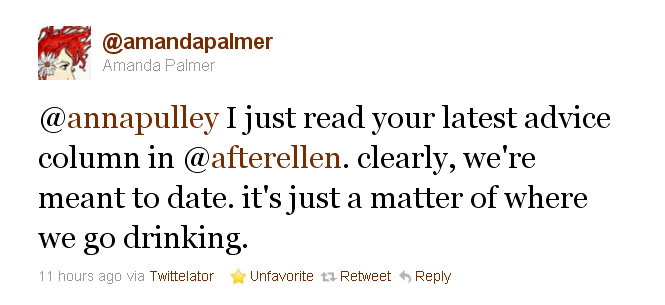 Then I was like:

And then I tried to start a fake rivalry with her hubby, the amazing Neil Gaiman.

But Neil was all:

Then Geek Pondering was like, Amanda Palmer threw a lemon at me! Like that would deter me, pfft.
So I was like, Oh snap!

And Neil was like, Nuh uh.

And Amanda was like, Boo ya!
And then I imploded.
And here are some posts where I reference either one or both of them, just because: